Catastrophic Injuries & Wrongful Death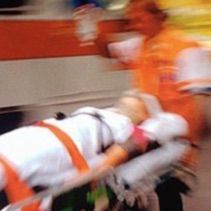 Catastrophic Injuries
Catastrophic injuries are life-changing injuries that may permanently prevent a person from returning to their work and the activities they enjoyed prior to their accident.

Catastrophic injuries may result in permanent disabilities or have long-term effects on the individual's ability to function as they did prior to the injury.

If you or a family member has suffered a catastrophic injury due to the negligence of someone else, you may be able to get compensation.

Wrongful Death
Losing a loved one is difficult enough. But it's especially hard when someone close to you dies as a result of an avoidable accident or someone else's negligence.

At Lovett Law Firm, we understand your pain.  Though no amount of money will fill the void in your life of losing your loved one, compensation may help you recover from any financial consequences that resulted from your loved one's passing.

It can also help you gain some closure, knowing that the responsible party has been held accountable for their negligence.

If you have had a loved one die as a result of someone else's negligence, Lovett Law Firm may be able to help you get the compensation you deserve.

Contact us for a free consultation.  

We'll sit down with you one-on-one to determine if you have a personal injury claim. There are no upfront fees. If we take on your claim, you pay nothing until we win compensation for you.  We don't get paid until you get paid.